DIRECTORA DE LOS CORTOMETRAJES:
"Post-hiberna" (2023) aún privado.
"Soñé con ser muchas" (2022) aún privado.
"PAMIĘTACHKANI (Estoy Recordando)" (2017) Ver aquí
"Revés del tiempo" (2016) Ver aquí
"Detener el Tiempo" – Videoclip para Dante Gonzales (2016) Ver aquí
"Conga: Demencia Senil" (2015)
"la Última Fiesta" (2013) https://vimeo.com/69786116
"Despertar Ancestral" (2012)"
PAMIĘTACHKANI (Estoy Recordando)" (2017) Ver aquí
La directora, criada entre Cracovia y Cusco, ahonda en su herencia cultural binacional entonando cantos que retratan la violencia. Mediante cantos en polaco de la primera y segunda guerra mundial y cantos en quechua, que hablan del conflicto armado interno, se expone cómo la identidad y sensación de comunidad es alimentada por la música. Los cantos desarrollan la empatía con incomparables, pero igualmente dolorosas, situaciones de conflicto nacional.
Festival Transcinema (Lima 2017) // Ciclo de video experimental peruano (Ministerio de cultura 2017) // Festival Internacional de Videoarte (Argentina 2018) //Video Raymi -Muestra Internacional de Videoarte del Cusco // Proyecciones alternativas (Nueva York, Cracovia y México)
* The director, who grew up between Krakow and Cusco, looks into her binational heritage gathering songs that portray violence. Throughout songs in Polish of the first and second world war and songs in quechua, which speak about internal armed conflict, identity and sense of community nourished by music are exposed. The chants develop empathy with uncomparable but likewise painful situations of national conflict.
"Revés del tiempo" (2016) Ver aquí
Esta obra donde se combina el videoarte, la performance y la danza Butoh, retrata a una caminante que realiza un ritual en una Huaca para reconciliarse con el devenir cíclico del tiempo. Se transparenta la vida como un viaje donde hemos de perdernos y encontrarnos una y otra vez, dejando hablar a todas nuestras voces para esclarecerlas de vez en vez.
Festival de Cine Lima Independiente (Lima 2017) // Singapore International Film Festival (Singapore 2017) // Haxan Film and Performance Festival (Oakland 2017 y Colorado 2018) // Festival de Cine Hecho por Mujeres (Lima 2018) // Muestra previa a largometrajes en Buenos Aires y La Plata (Argentina 2018) // Festival r e g i o n (e s) (Nueva York 2019)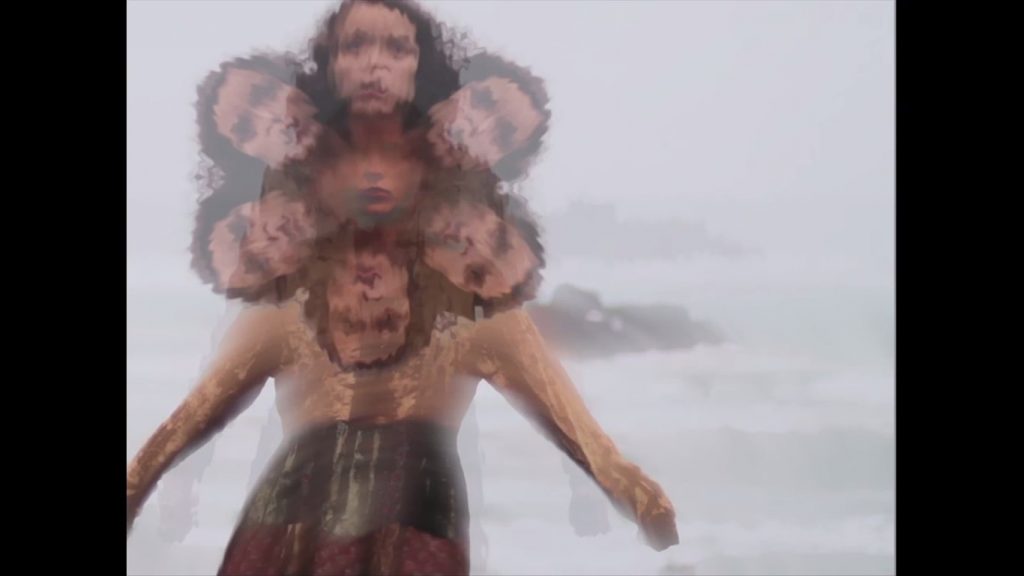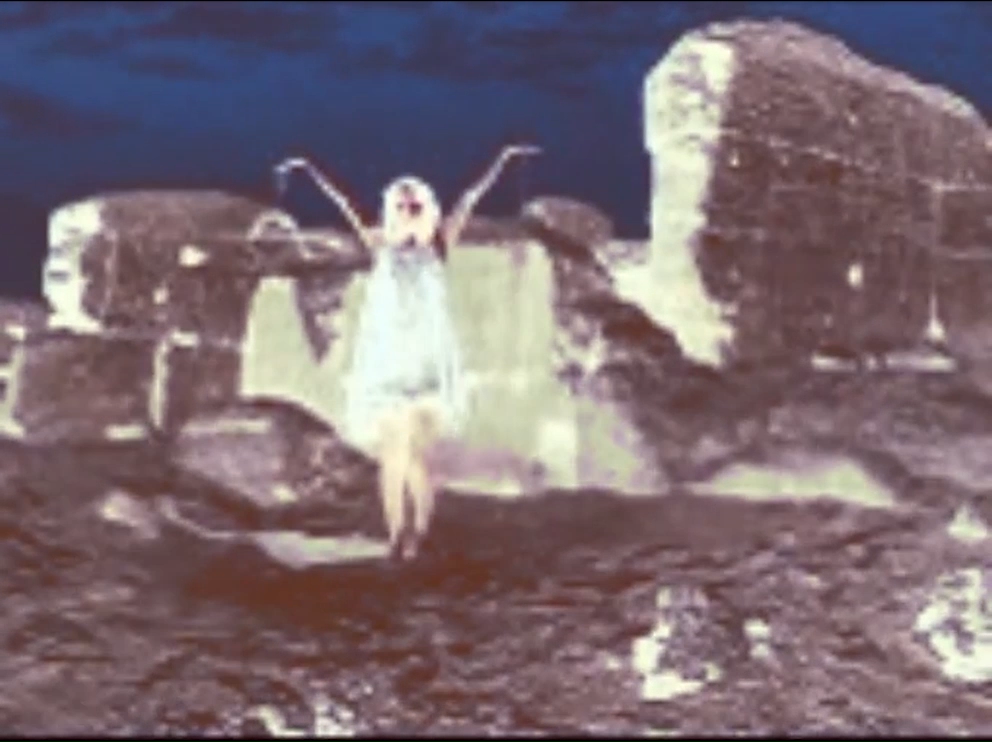 *It is a ritual to hold on to time, proposing to it a deal to be in the present. A wanderer must reconcile herself with the unfolding of time on a pre-inca temple, digging through its trifles, Butoh dancers who enquire into their own search superpose themselves.
"Detener el Tiempo" Videoclip (2016)
Asistente de Dirección en el Videoclip "Amor indio" canción de Yma Sumaq interpretada por Sylvia Falcón, Dirección: Manolo Olivera (Ver completo)